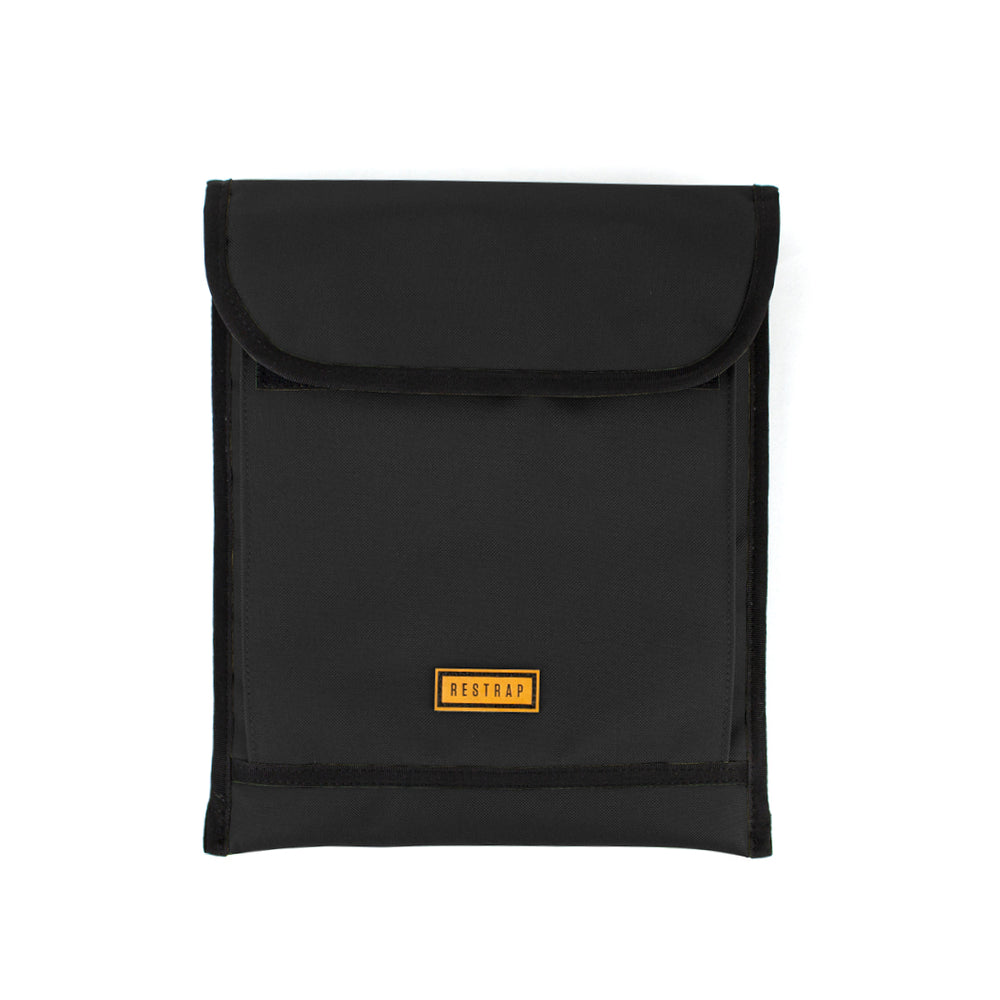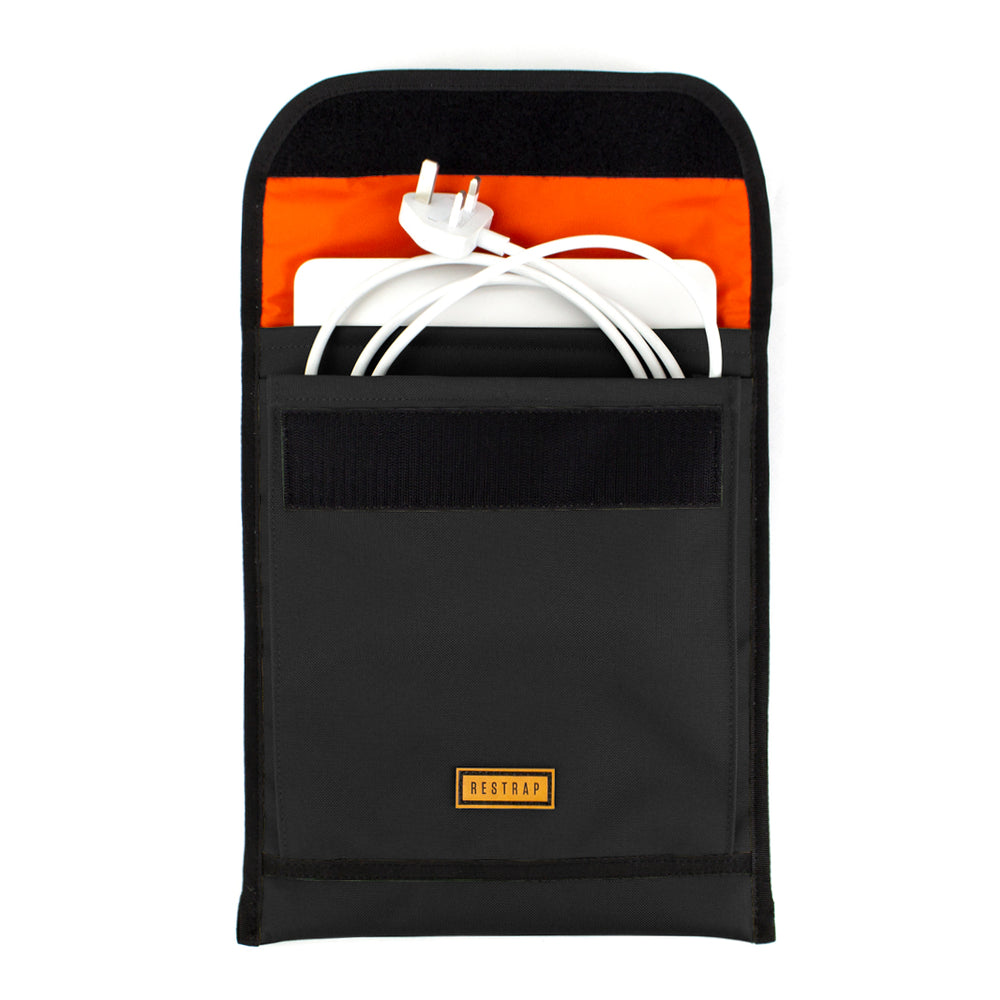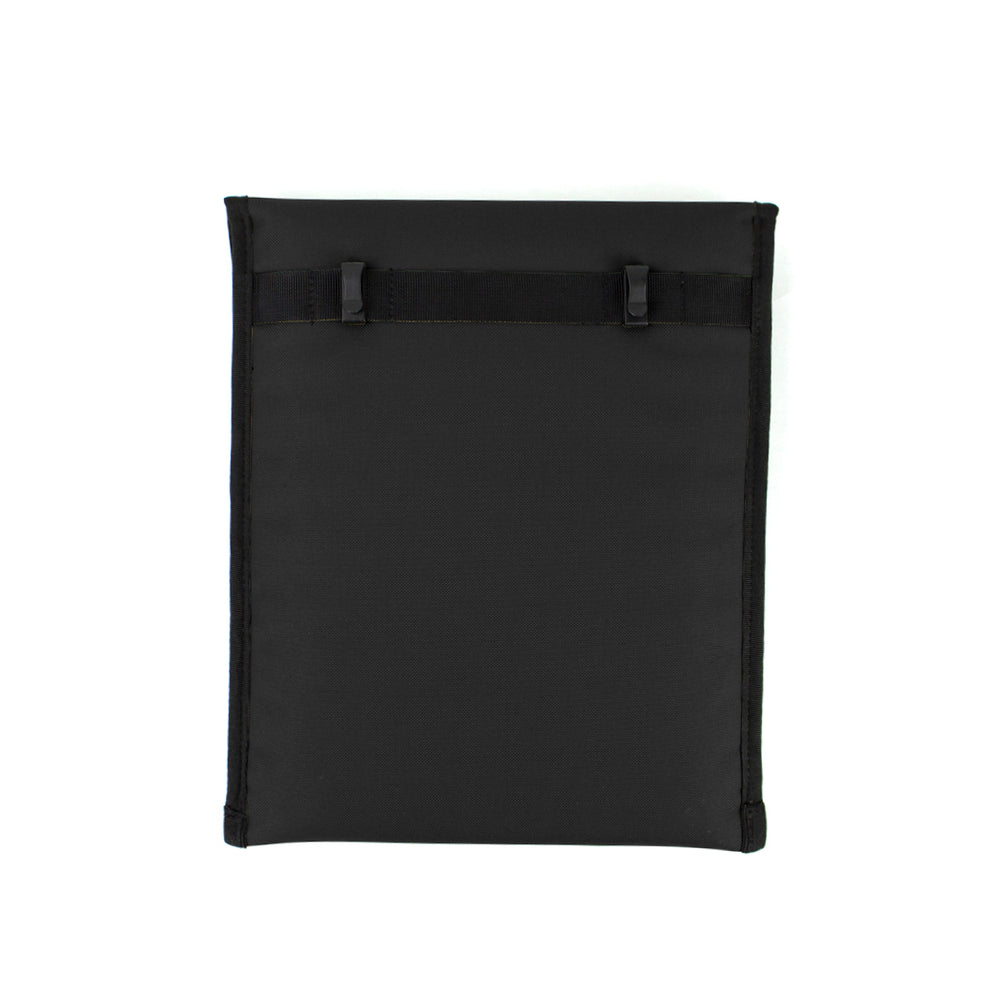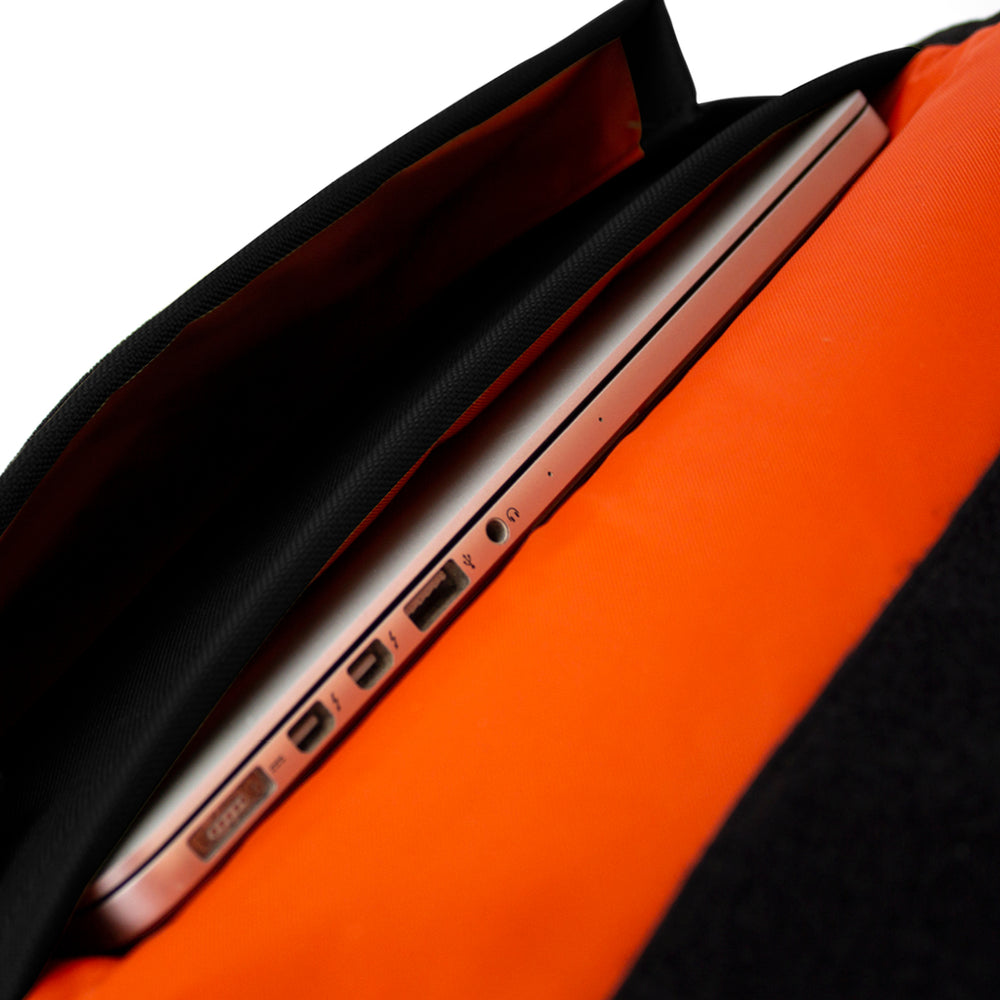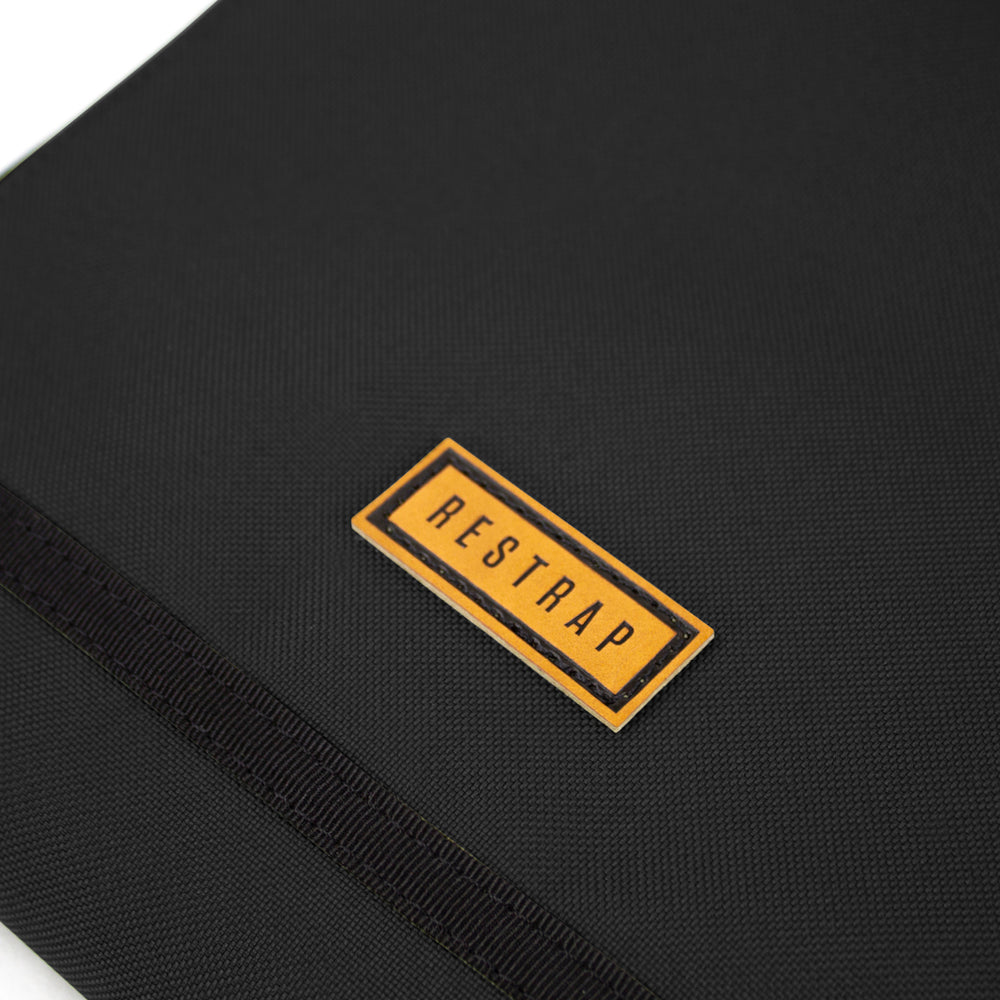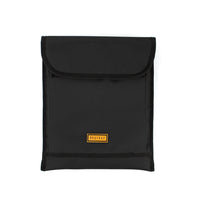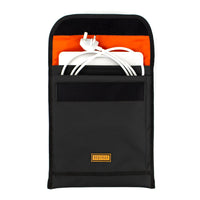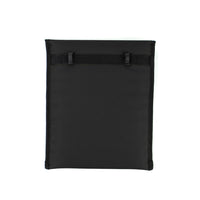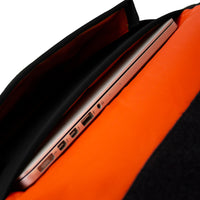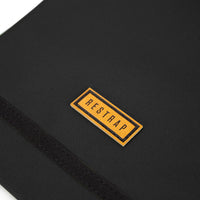 Description
The Restrap Laptop sleeve was designed as a safe way to transport your laptop to work (or while bike-touring) in the Large Pannier.

The easy-to-use clip system snaps the laptop sleeve into the back of the Large Pannier backing inside the bag. The clip system holds the padded sleeve flat against the hard back of the pannier and above the bottom of the bag so that it is protected from the ground in-case of any accidents.
This sleeve doesn't have to be used in our Large Pannier either, you can put it into any backpack that can fit it's width or simply use it as protection when carrying it by hand. Contains accessory pocket to divide your computer and charging cable/plug-ins.
Hand made in our Yorkshire workshop, all bags are finished with the classic Restrap label, made from vegan-friendly PU.
Fits up to a 13inch Macbook Pro (230mm x 320mm)

Lifetime Warranty
All Restrap products carry a lifetime guarantee to be free of defects in materials and workmanship. We stand by our products and will cover the cost to repair or replace any defective product.


Waterproof Materials
A specially developed combination of technical materials like VX21 and 1000D textured nylon work in conjunction with coated nylon linings to keep the worst of the elements at bay.
Vegan Friendly
Our signature brown Restrap label may look like leather but fear not - no animals have been harmed in the making of our products. PU leather or heat-pressed labels mean our kit not only looks great, but is cruelty free too.